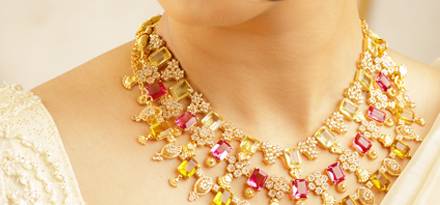 Necklaces, Chains & Chokers

Neck ornaments set the tone for a great look. Our collection offers a wide array of classic and unconvential options, from simple chains to stunning chokers. It is an added attraction that our making charges are among the lowest you'll find anywhere!
No products were found matching your selection.