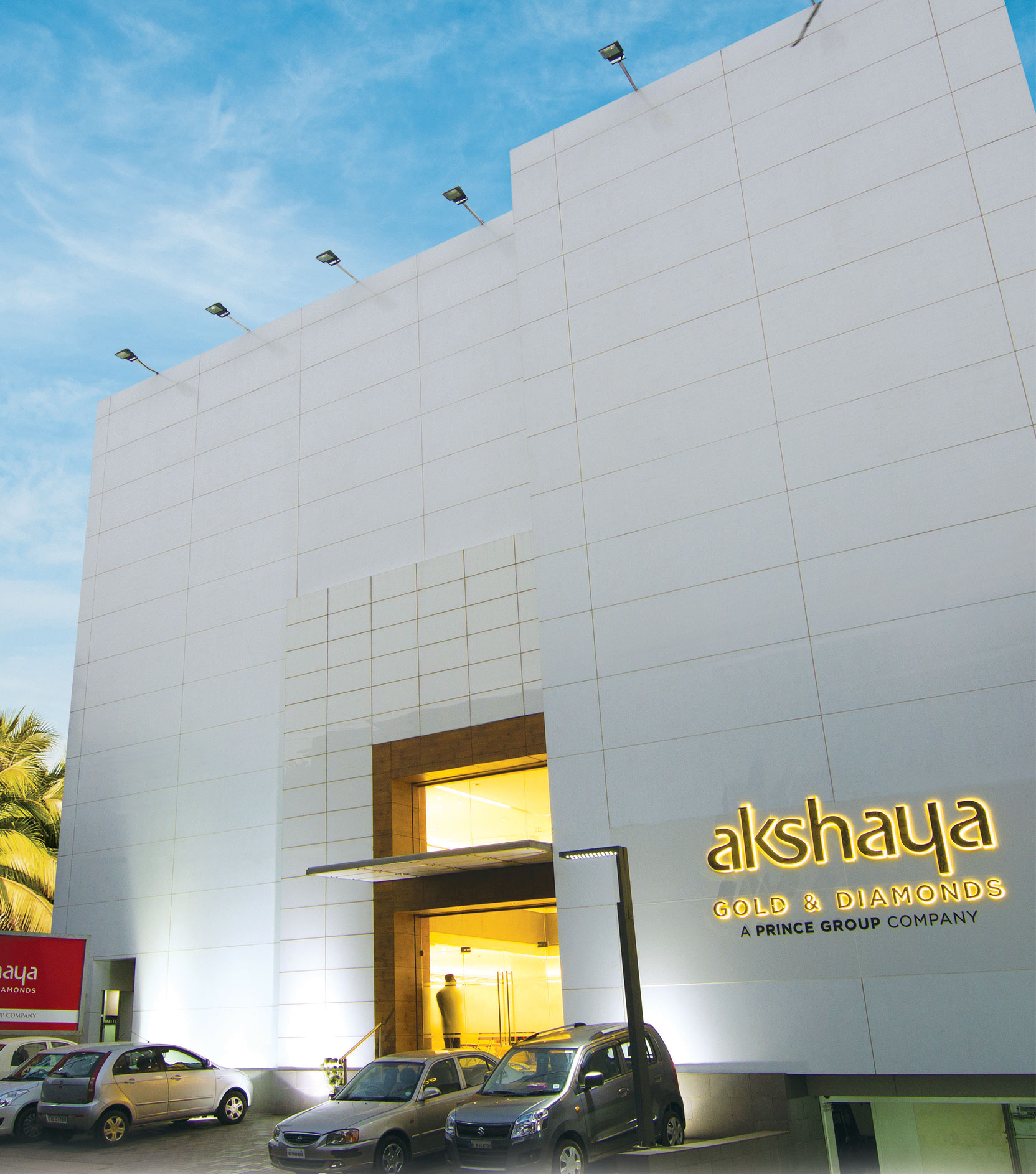 Akshaya Gold and Diamonds , the jewellery retail division is the latest business venture that the Group has forayed into in 2012. Akshaya showcases world class jewellery at the most competitive price. Like every other Prince Group enterprise, here also the aim is to give customer delight.
The Akshaya Gold & Diamonds showroom in Palakkad is a sprawling 4 storied 12,000 sq.ft. showroom with an exclusive floor for diamonds giving customers an international shopping experience. With a keen eye for quality, customers can be rest assured, that every purchase from Akshaya comes with the stamp of quality and purity.All the Gold ornaments are 916 BIS Hallmarked ,Diamond ornaments certified by International Gemological Institute (I.G.I)  and Platinum ornaments are certified by Platinum guild of India (PGI).
Being Palakkad's favourite jeweller, the Group has roped in Vidya Balan as the Brand ambassador of the jewellery retail business. This renowned cine actress has her roots in Palakkad .That was the reason for roping her in as the face of our Campaign 'The Pride of Palakkad'' besides being endowed with irresistible beauty and charm and being an embodiment of the empowerment of women.
Prince Group of companies
Founded in 1990, Prince Group of Companies has been growing in strength, and stature, through the Group's diversified portfolio in steel, food products and jewellery retailing. Since its inception, the company has established a reputation for quality products and services. We focus on quality and aim to achieve total customer satisfaction. We are committed to provide what our customer needs with consistent product quality at a competitive price.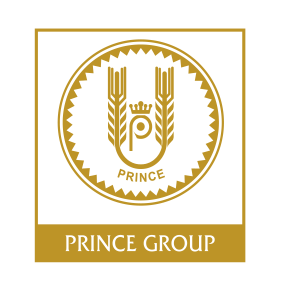 The business enterprises of the group includes
Akshaya Gold and Diamonds International (P) Ltd
Prince Roller Flour Mills (P) Ltd
Prince TMT steels (P) Ltd
Prince Rollings (P) Ltd
Prince Alloys (P) Ltd

Prince Roller Flour Mills
Prince Roller Flour Mills, the Flagship business enterprise of the Group manufactures Maida (plain flour), Sooji (semolina), and Atta. Available under the brand name PRINCE ,contain natural ingredients, plus all the essential vitamins and minerals necessary to provide 100% nutrition and a balanced diet. State of the art fully automated Swiss machinery and adherence to high quality standards provide our customers with the best products.
Prince TMT Steels
The Group has a state of the art TMT Steel Bar manufacturing unit, equipped with a fully automatic rolling mill process. Its prime offerings are high quality TMT (Thermo Mechanical Treatment) bars which are produced using sophisticated German technology. The products are available across a range of diameters from 8 mm to 32 mm.
At Prince TMT, we follow strict quality standards. Our adherence to quality begins with the right raw materials, which are manufactured at Prince Rolling Pvt. Ltd., with ISI certification (IS 2830) and Prince Alloys Pvt. Ltd., (An ISO 9001:2000 & 14001 : 2004 certified Companies). To ensure that the quality standards are maintained consistently, the process is monitored at every stage of production in our fully automated plant.
Prince Alloys (P) Ltd. and Prince Rolling (P) Ltd
Prince Alloys (P) Ltd. and Prince Rolling (P) Ltd. are ISO certified Prince Group companies manufacturing MS Ingots through Induction Furnace process. Commissioned in the year 1996 both plants are regularly modernized to stay abreast of the evolving technologies in the steel industry. To maintain consistency in product quality, our raw materials are sourced from reputed associates in Central Europe, USA and Middle East. From the selection of raw material and right through the entire manufacturing cycle, our stringent quality control procedures ensure defect-free MS Ingots, which are the raw material used in our sister concern  Prince TMT Steels (P) Ltd.
With the Prince Group, every deal is just the beginning of a long-term relationship. It is this inclusive approach that prompted the group to be actively involved in customer-centric activities. Also close to its heart is the concern for society at large, towards which Prince Group has designed and implemented numerous Corporate social responsibility initiatives.